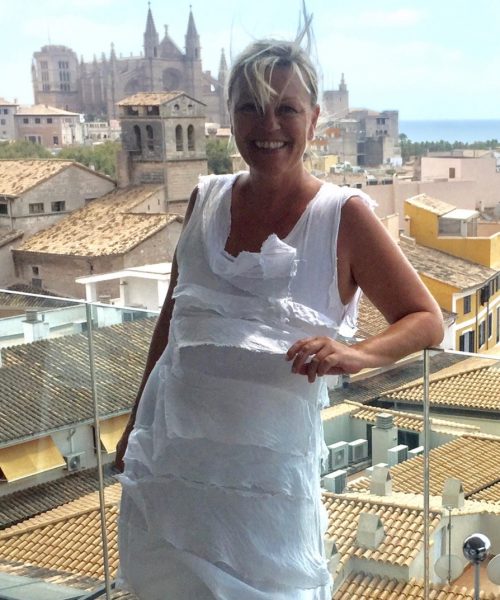 WELCOME to Spirit Of Living!
My name is Konstantine, I am Austrian and for 6 years I live and work in Mallorca, the most beautiful Island in Spain.
My heart's joy is designing Home Textiles and I am very happy I can proudly offer them to you now. If you like a sneak preview of my Design work please click here. And of course, I love Staging and Decorating Homes and this is what I happily do here with all my passion. Please contact me if you would like to know more about the services we offer for home owners in Mallorca.
MY shop is YOUR shop and I hope you will like the products I am choosing for you. The products I choose are exclusive & handmade, produced only by brands that work socially, ecologically, and fair ... and because I love them.
Online shopping is fun and even more fun when you have a contact person you can talk to, therefor if you have any question about our shop and products, or if you need tipps or advice for your decoration please don't hesitate to contact me anytime.
Buying from our Spirit Of Living Online Shop not only means getting a wonderful design for your home but also protecting Mother Earth and supporting the People faraway who lovingly hand-make these beautiful items.
Happy Shopping & Much Love!
Konstantine Fach
The Star of Life
KF . Wall and Cushion Design . Hand Painted
IN THE SPOTLIGHT
Our Instagram
Follow us on Instagram and join us on the journey with photographs & films of our beautiful projects.